Jigsaw Aged Care Solutions
Website Design and Development
Objectives
---
Modern and friendly design
Lead-driven design and focus
Personal and easily accessible content
Blog articles for SEO and lead generation
Challenges
---
Design
Jigsaw Aged Care Solutions focuses on helping their clients find care facilities for themselves or their loved ones. Many users today are using mobile phones when trying to find service or consultant related businesses. Because of this, it was essential that the website design was modern, inviting and most importantly, mobile focused. It also needed to load incredibly fast so that no matter the internet connection or type of phone, the site would load instantly.
Lead Generation Focus
Jigsaw Aged Care Solutions looked to have a website that could grow their business and generate new leads and potential clients. To do this many design and feature aspects were considered for the website. The first aspect was ensuring call to action buttons were prominent and easy for people to quickly contact or phone the business. Another main aspect was developing Jigsaw Aged Care Solutions' reputation in Aged Care Consultancy by creating a blog section to enable potential clients and customers to easily find tips and advice on the website.
The Process
---
1.
Identifying Business Goals
The Primary focus at Graphite Technologies is to attain the fundamental business goals for the project and for the business to grow through digital technology. We do this by conducting several meetings to discuss the project, current business standing and history to understand the company at its core. For Jigsaw Aged Care solutions they wanted a website that would generate new leads and become an additional sales tool to convert customers.
Identifying Business Values and Branding
Another integral pillar at Graphite Technologies is ensuring the business values and branding is accomplished and aligned. This ensures maximum engagement with their users and ensures that the business brand and image is built up and strengthened. At Graphite Technologies we want to be closer to being part of the business and not a disconnected agency.
2.
3.
Website Design
As stated previously, the website design process involved constant iteration and careful consideration to the business values and brand. It involved many considerations to ensuring a lead-generation focus was achieved and to ensure that that the sites performance was not impacted for mobile users.
Review
During the project there were many reviews and updates to the business. Once the website design was completed, a review of it was sent to the Jigsaw. Following the design review, changes and improvements were made when developing the site. This ensured the business had full control and insight into how the project was developing, while also building a closer understanding for future work with Jigsaw Aged Care Solutions.
4.
Future
---
Jigsaw Aged Care Solutions provides incredible experience and expertise in aged care placement. Graphite Technologies hopes to help grow this business in the future by assisting in creating new blog posts, new marketing strategies and continual improvements to the website over time.
Gallery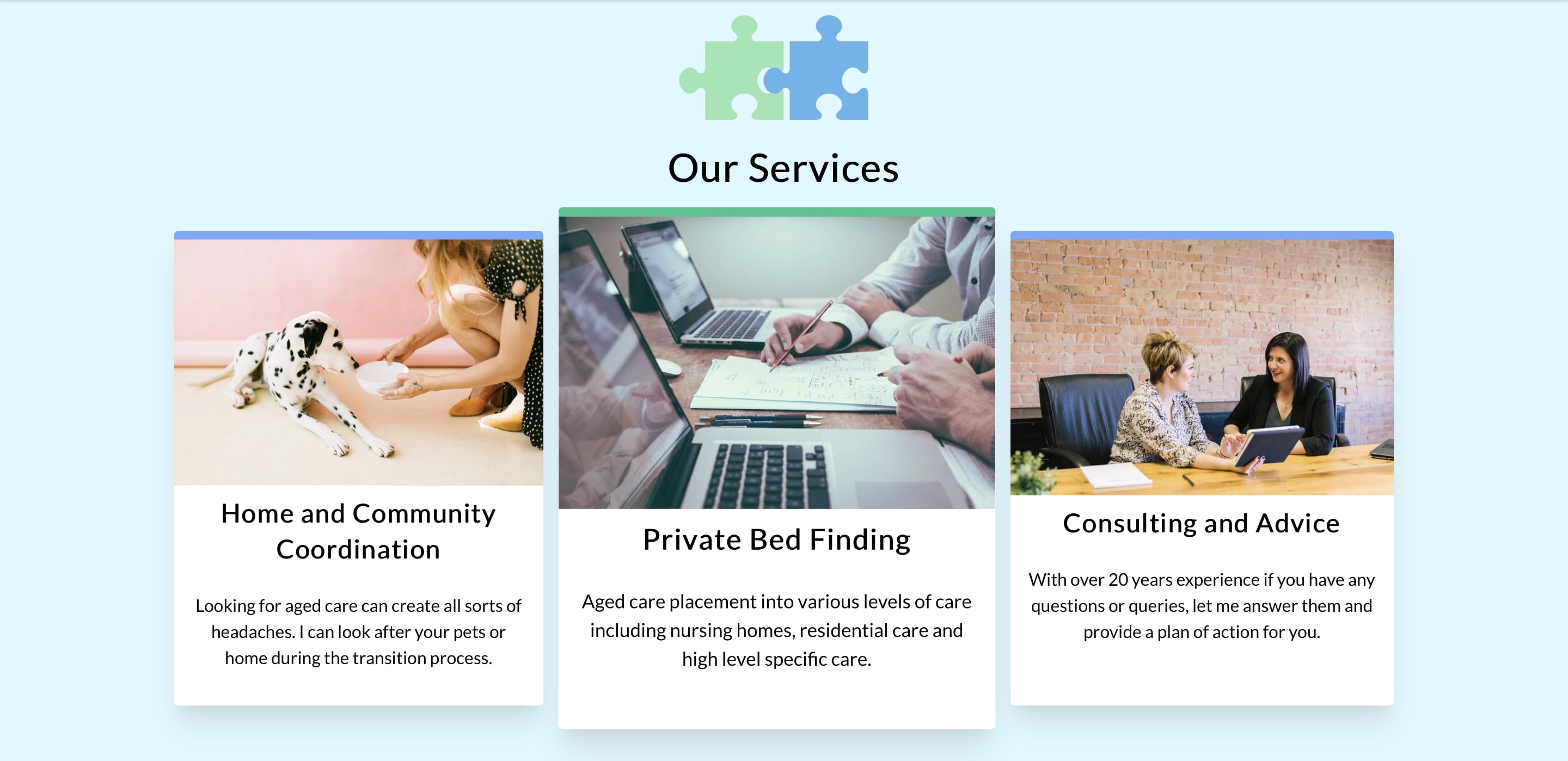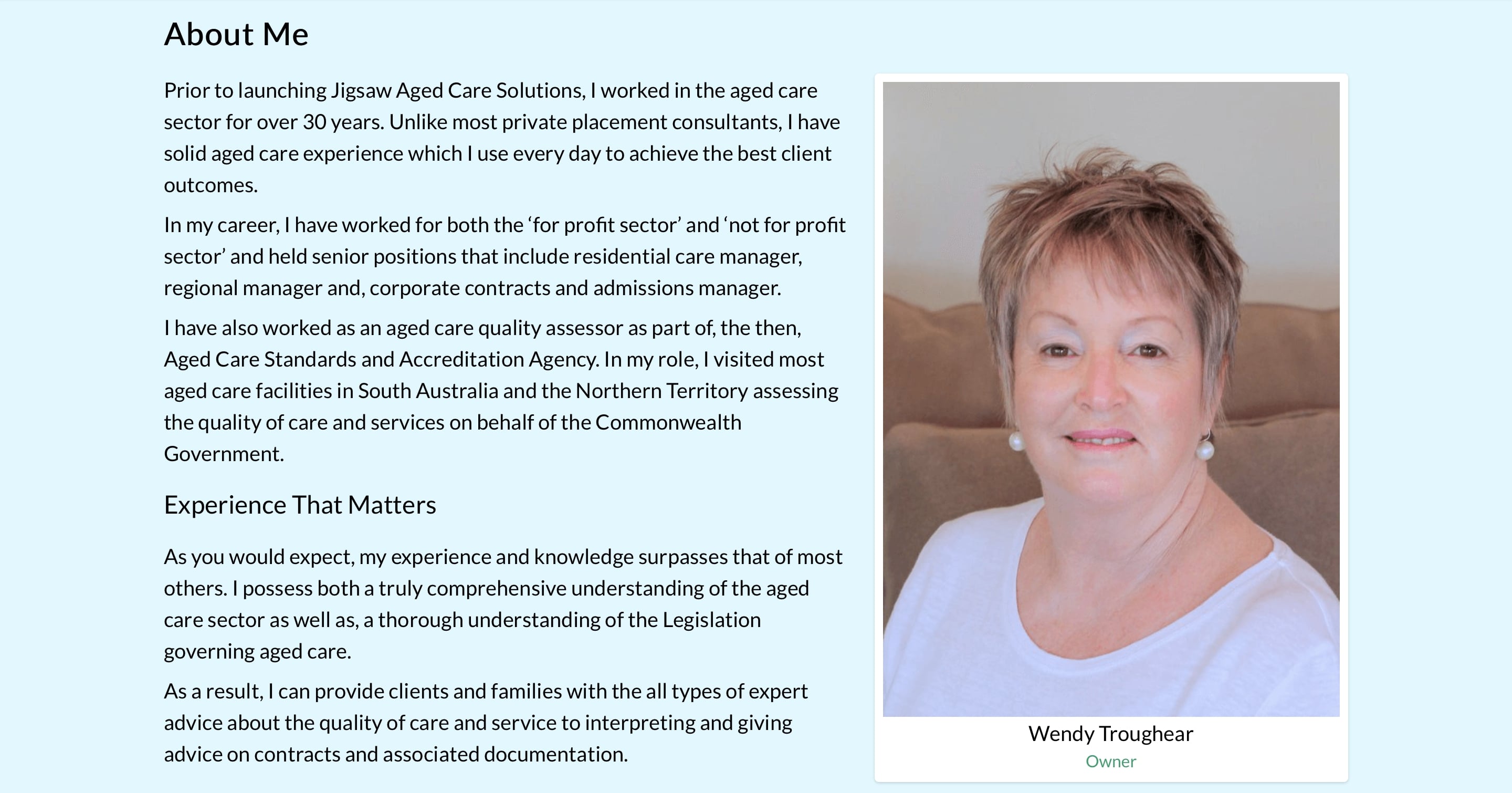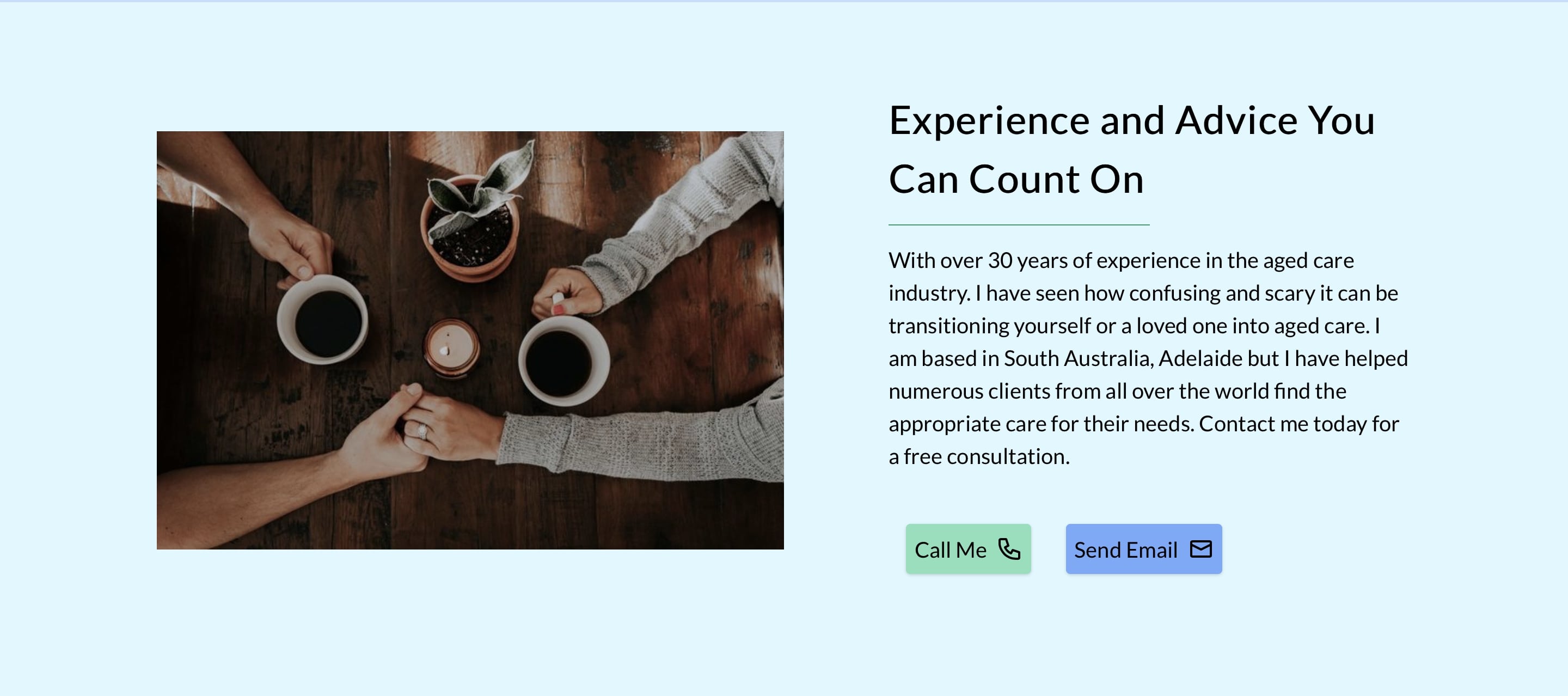 Looking For A Solution Like This?

Contact us today.