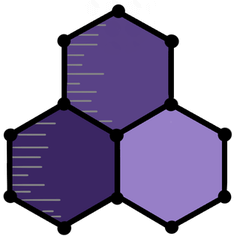 Business Growth Done Digitally
---
Learn how you can grow your business today.
---
Driven For Results.
In a sea of marketing strategies, ad campaigns and branding. Navigating and deciphering what the correct way is can be difficult.
Graphite Technologies is driven to provide results and grow business. We are not like other agencies that simply wish to take the cheque and walk away. We want to build a lasting relationship with you. We want to grow your business in ways it has never done before.
What We Do.
Logo and Brand design that is specifically designed for the digital online world.
Website design using the latest frameworks and technolgies to ensure the fastest load times for any customer regardless of their internet connection or location. We do not use templates or wordpress at all.
Marketing strategies to enable fast growth and increase customer engagement.
Consulting and set up of business emails, servers and software solutions to suit your specific business needs.
Advice and Consulting.
Sometimes even knowing where to start can be daunting. We want to provide the best possible service to you regardless.
Give us a call and we would love to talk about anything and everything to do with your business. Even if its just for general advice on technology or future plans!
Some of the amazing clients. See All ->
View our cases studies where we have helped business grow and improve their online image and presence.